We hope you all had a very Merry Christmas and would like to wish you all a very happy and healthy new year. We hope you all enjoyed our Hampers and festive produce.
We are open tomorrow from 7:30-2:00pm
1 January 2021 we are closed
2 January 2021 7:30-1:00pm
As of the 4 January 2021 we will be reverting back to our Covid 19 opening hours as per below.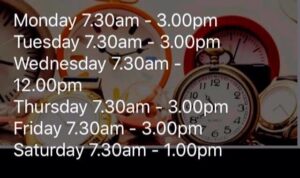 Entry Posted On Wednesday, December 30, 2020