We have had customers asking about a home delivery service. At the moment our retail shop is very busy and as much as we would like to offer this to you all, this is something we can not currently do. All our resources are taken up in the shop.
However, we would like to be able offer a home delivery service to you in the future. But we just need to be able to have the right resources in place in order that we can do it properly, so please bear with us on this.
We do have a lot of stock so if you can, come and pay us a visit we will be more than happy to help you.
In order that we can protect ourselves and you can protect your health too we would like to ask that no more than 3 customers are in the shop at any one time. We appreciate your continued help and support during this difficult time.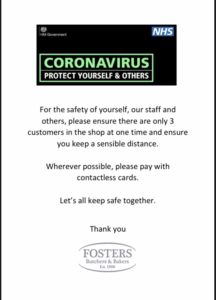 Entry Posted On Wednesday, March 25, 2020