***COVID-19
Special Announcement
Home Delivery Service***
Given the current difficult situation, we have decided to trial a Home Delivery Service aimed at the elderly, vulnerable, those isolating and key workers. All relevant information regarding the Home Delivery Service including how to place your order and the items available can be seen below.
Please note, as announced yesterday, the shop remains open and we are happy to serve you during our temporary opening hours. Below is a reminder of these hours commencing 30 March 2020.
We look forward to continuing serving you and hope you and your families stay well.
Thank You
Mark and Paul Foster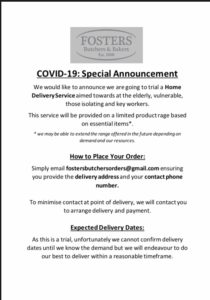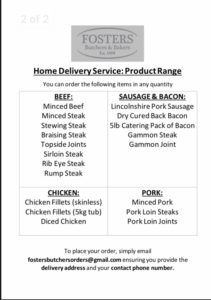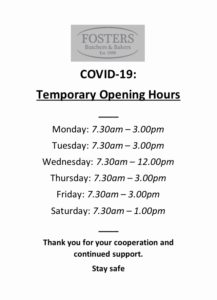 Entry Posted On Sunday, March 29, 2020