It's not long to go now until Christmas Day, and we are all ready for it are you?
Please note our Christmas Opening times are as below.
We are no longer taking any more  pre orders for Christmas Hampers or Turkey Crowns. However, we do have plenty of meat produce in the shop and are happy to make any hampers that have not been pre ordered while you visit us.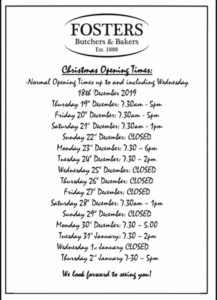 Entry Posted On Saturday, December 21, 2019