The Covid-19 virus has sent us all into panic. It has been widely reported that the supermarket shelves are empty of meat produce, so why not come and support your local butcher?
We have no large checkout queues and we have PLENTY of stock for you to choose from.
Our friendly staff will be more than happy to assist you. Here at Fosters all our staff follow our strict hygiene procedures such as continual hand washing, disinfecting of all work surfaces and equipment. As always, we will continue to do so, and we have been awarded our 5* hygiene rating.
All our produce is locally sourced and is of the best quality, it can also be frozen.
So stock up your freezer with our wide selection of:
Joints
Sausages
Steaks / Chops
Chicken Breast / Poultry
Mince
Pies / Sausage Rolls
Bread
We look forward to seeing some old customers along with some new ones too.
#supportyourlocalbutcher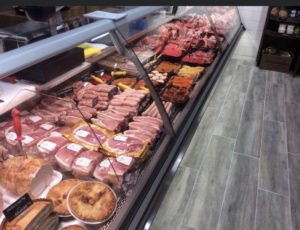 Entry Posted On Sunday, March 22, 2020